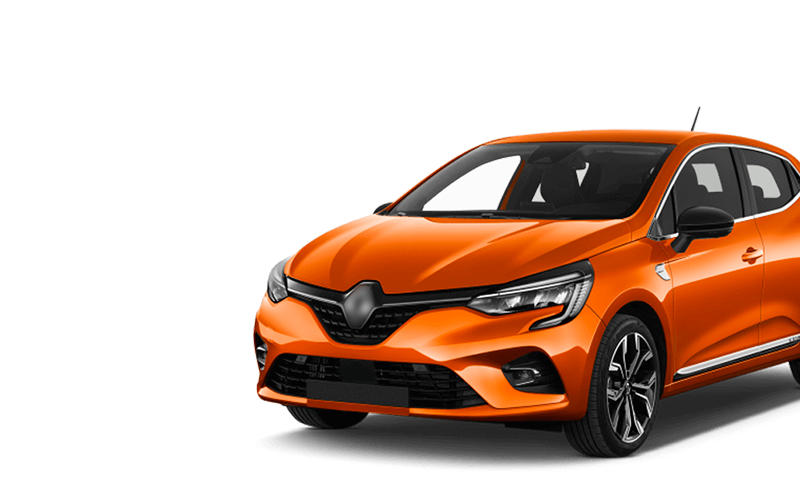 RENAULT FUNCTIONALITIES – C'EST MAGNIFIQUE!
You can say whatever you like about Carlos Ghosn, he escaped Japan in a sound equipment crate (allegedly), he pocketed a huge chunk of cash from Nissan (allegedly), he is wanted by Interpol under a Red notice (allegedly), but what you cannot allege about the man is that he has this ruthless CEO mentality which brought Renault, Nissan and Dacia, together with all their sub brands back to the peak of the automotive industry.
I know what you are thinking – they are no Mercedes or VAG, sure but they have their solid market place and they have cool and innovative technology. This is why we at Abrites have a special place in our hearts for Renault. A certain je ne sais quoi which draws us towards the French pizzazz they exude, was it the Renault 5 Turbo rally cars, or the first Espace or the Avantime two door minivan coupe thing? I don't know but Renault have always had that something. We believe this "something" is called technology and innovation.

This is why today we wanted to talk to you about the Abrites Diagnostics for Renault/Dacia and the functionalities we have for them. I wanted to start this list back to front, from the latest to the oldest because I want to delve a bit deeper into the philosophy behind our software – the way our development team for Renault and Dacia work is different, it feels like they are outside the zeitgeist of what our end customers are looking for today – not in a bad way, what they do is they always have the latest models which are out NOW, they always work on the latest cars to come out of Renault and they are always ready with cars which you, as an automotive specialist, will need 3-4-5 years from now. Even though this may seem counter intuitive to you and me, rest assured that if you ever need a tool for the latest models you can find it here.

RR023 – Key programming for Dacia Duster III
Each platform that Renault bases their key programming logic on is found under a different special function so it is easy for you to know what to get once you talk to us or one of our partners or when you visit our online store. The third generation of the Duster (2017+) is based on a different platform and is now covered for adding keys and all keys lost situations. You do need to have the RR018 to get the RR023 as well as a valid AMS.

RR022 – Key programming for Renault Clio V/Captur II
Remember what I said about the platforms – here is a prime example of that – once a car is based on a certain platform then all the rest of the cars based on it are also supported, the cars are covered for adding keys. The Clio V platform has four cars in total and here they are:
Clio V
Captur II
Megane IV Ph2
Arkana

Again, RR018 is a basis for the RR022, AMS is required and we cannot recommend the CB012 enough. You are better off with it.


RR021 – Key programming for Renault Master III and Kangoo II
The professional. Transportation companies have many more requirements than regular drivers, they are under much more regulation, pollution taxes and so on. 2016+ cars are very sought after. This is why they always try to have the latest van and because they always have a busy schedule they often lose keys. This is why RR021 is one of the best sellers in our catalog. Please note that you need RR018 and a valid AMS for it. All keys lost and adding keys is supported as usual

RR020 – Key programming for Dacia
This function covers all Dacia models equipped with a BCM made by Continental. It also covers the models built by Renault for Brazil. It works as a standalone so you do not need RR018 as a basis to step on but you do need to have the PROTAG programmer (ZN002) and a valid AMS for it to work. All keys lost and adding keys is a given.

RR019 – Twingo III / Smart 453 all keys lost key learning
Twingo and Smart are virtually the same underneath, however Smart 453 is sold in the USA and North American customers do not need Renault and this is why if you are a locksmith in the USA you can get just the RR019 to program keys for just Smart 453 vehicles without needing to pay for Renault keys you are never going to see.
AMS and PROTAG are needed here and you can do all keys lost and adding keys.

RR018 – Key programming for Renault Talisman/Megane IV/Scenic IV/Espace V and Clio IV/Megane III 2015+
The basis on which all modern key programming is based. This function allows you to program keys to most cars built after 2015 and as you have seen above it is needed for most other functions which came after it because as different as the new platforms are we have to have a stepping stone from which to get going. Here are the models we cover if you decide to have RR018 only:
Kadjar/Koleos II key learning
Talisman/Megane IV/Scenic IV/Espace V 2019+ key learning
Clio IV 2015+ all keys lost by OBD
Megane III/Fluence 2015-2016 key learning

You need to have the ZN002 PROTAG and a valid AMS. All keys lost and adding keys are covered.

RR016 – Instrument Cluster Module Recalibration

Exhanging modules in cars often comes with recalibration. Here is all you need to know about this task in Renault/ Dacia/Samsung and cross platform cars with Nissan.
Read more HERE.

RR014 – Airbags, UCH and EPS renewal
Replacing electronic modules in Renault vehicles is done easily with the RR014. Electronic Power steering and Unite Centrale Habitacle are the main modules supported, you can bring these modules to a virgin state and prepare them for adaptation to a different vehicle. The adaptation itself requires RR012. In RR014 you also have the ability to clear crash data from SRS modules made by Temic and Continental, however they must use CAN protocol to function.

RR011 – Engine Control Unit Advanced Diagnostic
This is a function our French office requested to be built so that they can work with older ECUs. We have great support for older Renault cars and you can read more HERE.

Now that we went through most of the functionality available to you from Abrites I hope we made it at least somewhat clearer what you need. In terms of hardware we strongly suggest you to get a PROTAG with your AVDI and combine them with the CB012.
In addition, we must mention the available hardware to assist you. We have key cards, PCBs and keys for almost ANY modern Renault. Check them out here: TRANSPONDERS AND KEYS

Also, please note that you can replace the ESL (ELV) in Renault and some Nissan cars using the EM002 Emulator. Check HERE.

I know it is a bit much but thank you for sticking with us to the end. We will see you again next week, same place, same time with utmost French precision.