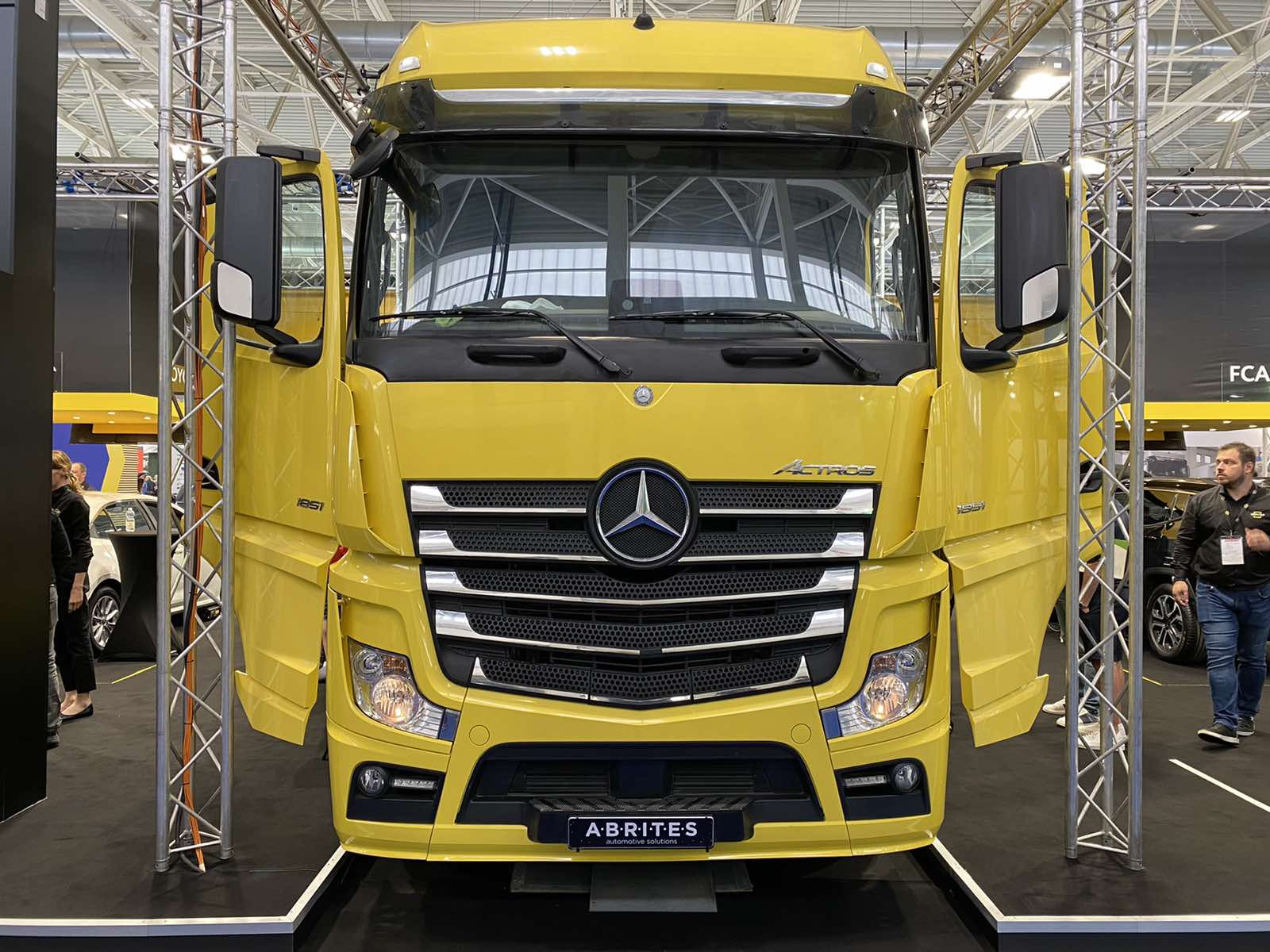 TRUCK YEAH!
Those who visited the Abrites stand at this year's Autopromotec in Bologna surely saw a big yellow Mercedes lurking in the background.

Yes, this was not a publicity stunt, it was rather a sneak peek into our future developments. What people saw there was one of Europe's most popular trucks – namely the Mercedes Actros 963 MP4 which currently moves most of the continent's trade.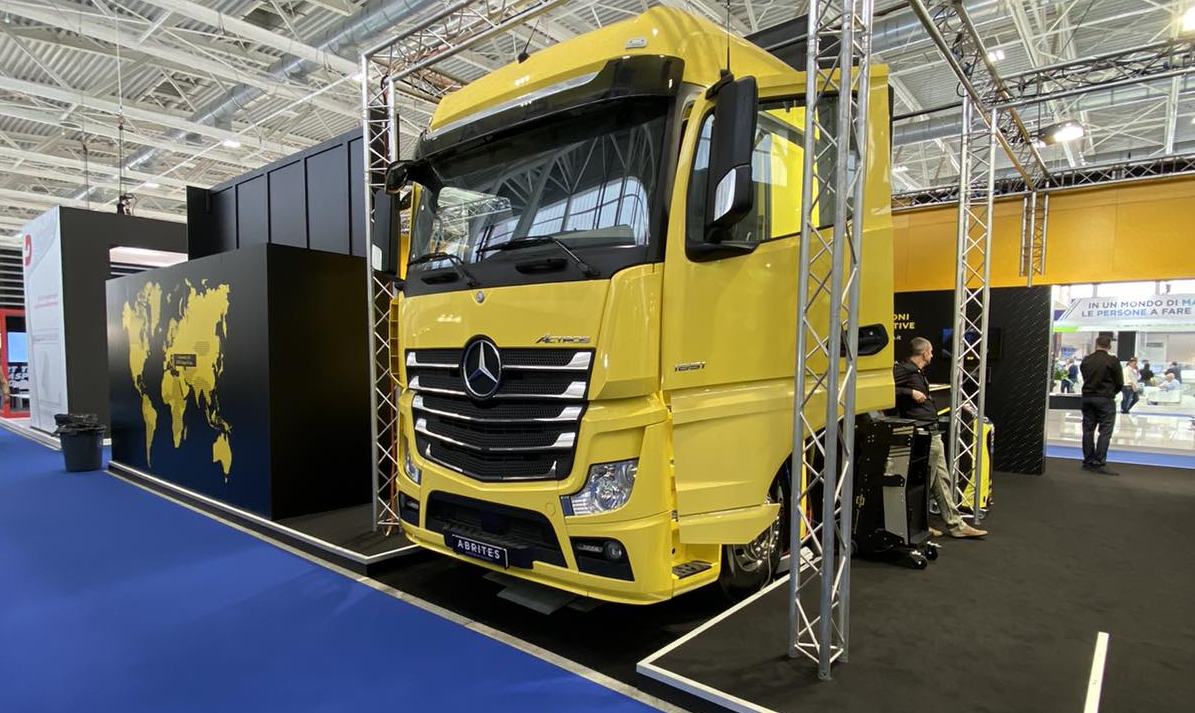 Why did people see the Actros there?
Well there is a very good reason. Our team took the opportunity to show the visitors of the Autopromotec exhibition our solution for key programming and DAS module exchange for Mercedes trucks.

Those who have used the Abrites DAS manager would be familiar with what the new upcoming function will be able to do. We have so far tested the following for the Actros models with FBS 3 systems:
- All keys lost password extraction;
- All keys lost key programming;
- All keys lost key emulation using an Infra red adapter;
- Programming spare keys;
- DAS module replacement for EZS, ECU (MCM), TCU (TCM)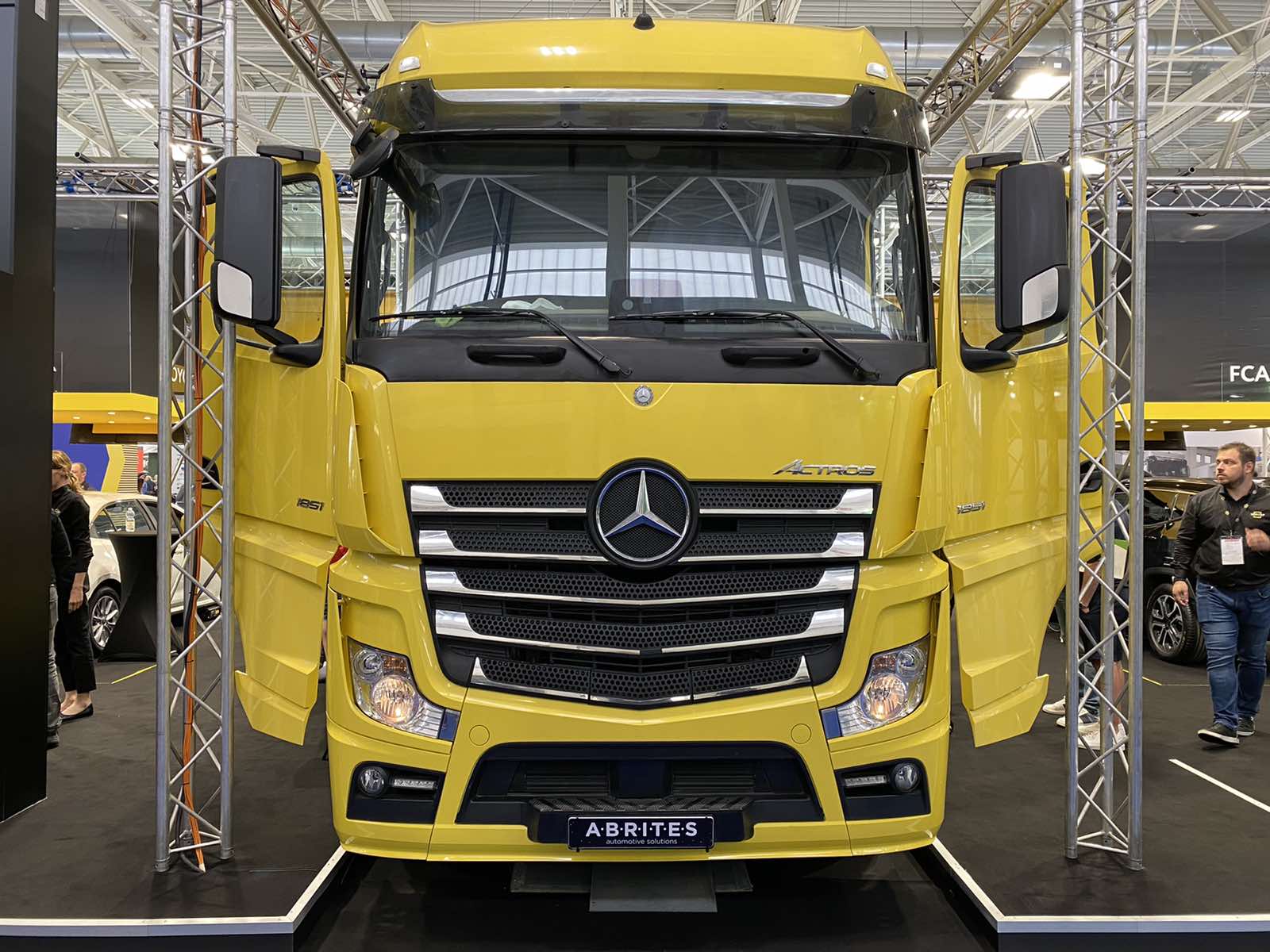 Why is all this important?
For these very distinct reasons – there is no tool to provide key programming for the 963 Mercedes Actross in the aftermarket, you have to order the key from the dealer, wait several weeks in which time the truck is stationary, there is no alternative, also nothing else combines all the features we will have in the new function. This opens the door for Abrites and our customers to a whole new market which will make a lot of new markets for you. The moment you walk into one of the larger logistical companies in your area you will be their first choice. Main dealers may take financial liberties with these companies because they know very well that a stationary truck costs a lot more than moving trucks so the companies are pressed to pay whatever the costs they are told.
We believe this is where our customers can benefit and our goal is to deliver you a product which can more than satisfy the needs of the end customers who need quick reaction and excellent quality for key programming and module replacement.
This is pretty much all I can say for now. In one of our next blogs we will talk more about diagnostics for trucks, we will be looking into the mysteries of remote diagnostics and we will be looking at fleet management, diagnosing issues with cars, bikes and trucks remotely and you will learn more about our solutions. I am very excited about the prospects we have in front of us and we will have a lot more as the release of the functionality starts to draw nearer.

Until then I will leave you with the great Country rock classic by Tim McGraw and we can rock to the tunes of "Truck Yeah" together.
Alek